Mitotic mechanisms and regulation in the Nilsson Group
The Nilsson lab focuses on understanding short linear motifs as specificity determinants for PTM modifying enzymes. The focus is on discovery and characterization through integration of biophysics and biochemistry and extending these discoveries to cellular pathways with a focus on cell cycle and cell division.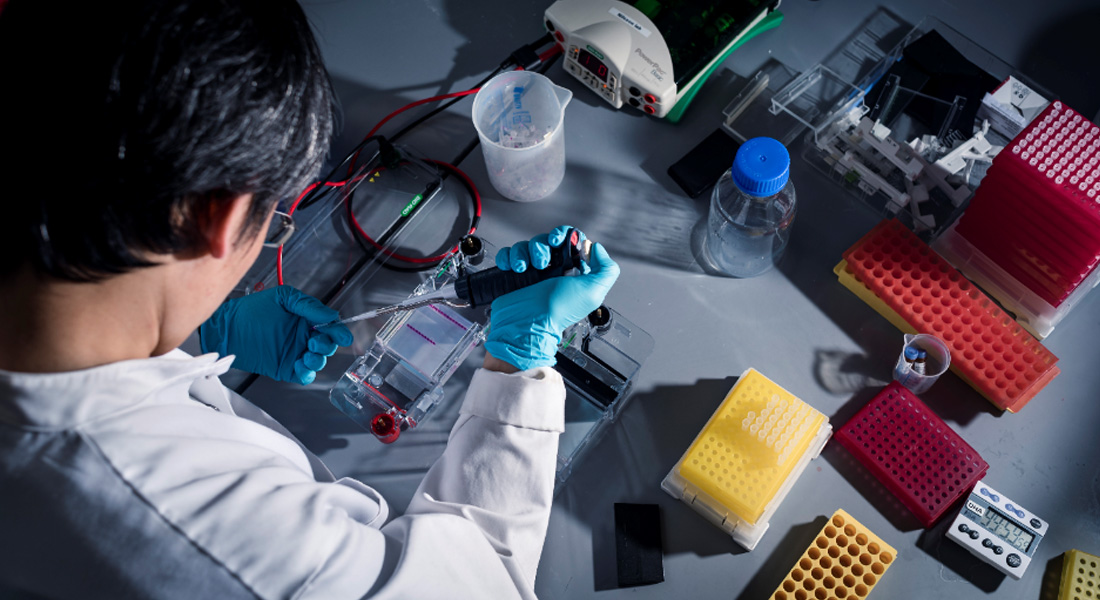 We are focusing on serine/threonine phosphoprotein phosphatases that are essential enzymes controlling a vast number of signaling processes in the cell. We hope that our discoveries can lead to the development of specific inhibitors targeting these enzymes to expand future therapeutic options for human diseases.
Protein phosphatases have been viewed as unspecific enzymes that merely act to counteract the specific kinases, but research in recent years has revealed that protein phosphatases are in fact tightly controlled and act precisely on specific substrates (for recent review see Nilsson J JCB 2019).
"Our aim is to bring the study of protein phosphatases from the realm of passive observation to a situation where precise engineering of signaling pathways is possible," says Professor and Group Leader Jakob Nilsson.
A bottleneck in the understanding of protein phosphatases is how they selectively target specific phosphorylation sites on specific proteins. The group has uncovered general principles of substrate selection for the PP2A-B56 phosphatase (Hertz et al, Mol Cell 2016) and PP4 (Ueki et al, Mol Cell 2019). This work has shown that short linear motifs (SLiMs) are key determinants of specificity for phosphatases and that these interactions are regulated by phosphorylation of the SLiMs. A careful characterization of SLiMs allows for a system wide understanding of pathways regulated by protein phosphatases. "In addition to providing a full picture of pathways regulated by phosphatases SLiM mediated interactions are also ideal targets for small molecule inhibitors and we are actively pursuing this to develop the first class of specific inhibitors" says Jakob Nilsson.
 Work from the group has also shown that dephosphorylation kinetics of the phosphorylated residue controls biological processes (Hein et al, NCB 2017). We are therefore interested in developing methods for global substrate identification to determine if specific kinases are antagonized by specific phosphatases.