Protein Imaging Platform
The Protein Imaging Platform provides technology and expertise for light microscopy and image analysis from the basic to the advanced level. The platform contributes to education of young scientists and the implementation of cellular imaging technologies in research publications.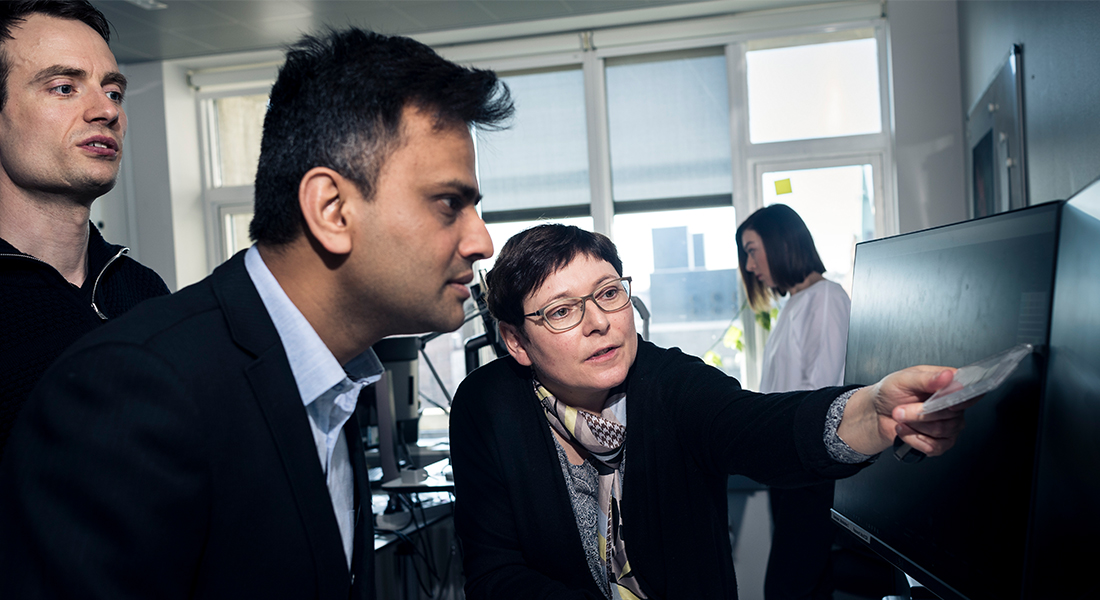 Light microscopy is a key technology to visualize and quantify protein localisation, function and dynamics in the cellular environment. Microscopy can also be used for cell-based screening assays, such as chemical compound screens for drug discovery. The goal is to make this technology accessible and affordable for all research groups at the Novo Nordisk Foundation Center for Protein Research. For applications in light microscopy, the platform provides instrumentation and advice on the development of suitable assays for cellular imaging, including live-cell imaging, photo-bleaching experiments, high-resolution imaging, automated time-lapse recordings and high-throughput microscopy. For the latter, the platform offers selected reagent libraries (chemical compounds/siRNAs) for pilot screens and advice for choice of appropriate cell culture materials. For applications in image analysis, the platform offers training and support for many open-source software tools as well as commercial software packages. We also develop in-house custom software for very advanced image analysis tasks. Furthermore, the platform is actively networking with other imaging facilities in the world and can mediate contacts for accessing additional imaging technologies at external sites.
The platform offers regular training sessions to all scientists at Novo Nordisk Foundation Center for Protein Research on diverse light microscopy techniques. There are also regular workshops in image analysis which are open to users from CPR, DanStem and other interested scientists from the Copenhagen area. The platform actively participates in the CPR Summer School teaching of undergraduate students.