9 November 2023
MRBLE beads holds the answer to understanding an unknown protein process
Research
A new method using something like marble beads reveals the function of so-called protein phosphatases. That can help future research by leading the way of mapping out how these enzymes work.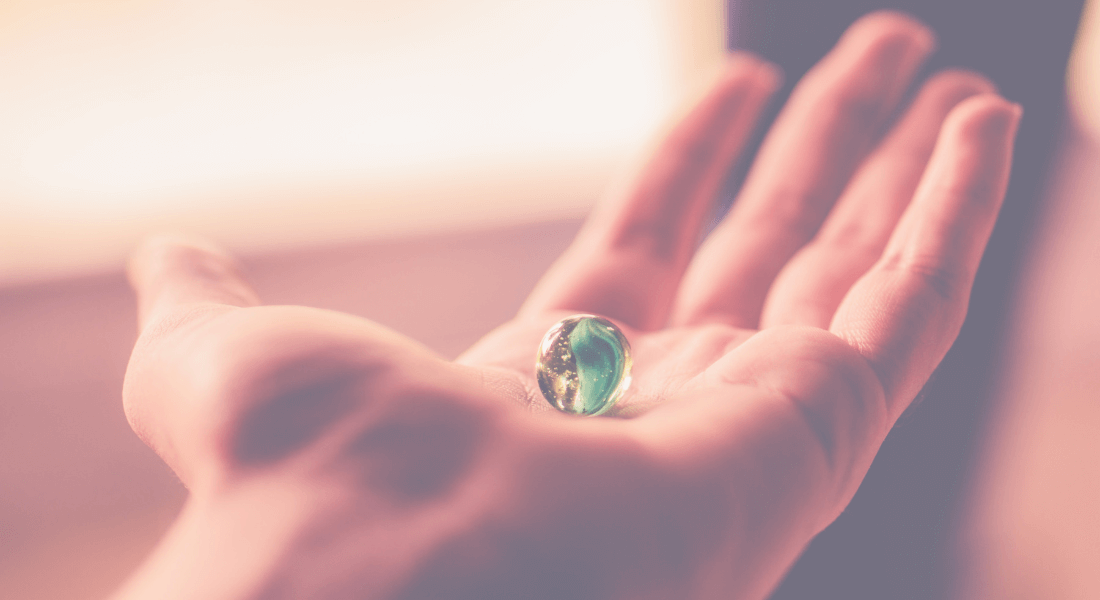 Imaging seeing the world with only one eye open. It is possible but you would miss something.
You could say that this has been the case for understanding how proteins are regulated by phosphorylation. Up until now we mainly had the perspective of how enzymes adding phosphorylations (kinases) worked but had little understanding of the enzymes removing these (phosphatases). Now, a new method developed by researchers from the University of Copenhagen in collaboration with researches at Stanford University and Dartmouth-Geisel School of Medicine in the USA changes the perspective.
"We have a very good understanding of the kinases, how they do this. But there is a big black box on the other part of the reaction. And it is this black box that we now finally have developed methods to address," says Professor Jakob Nilsson at the Novo Nordisk Foundation Center for Protein Research and senior author of the new paper.
When kinases add phosphates to a protein, it gives the protein the ability to do different things in the body by for instance changing its location or the ability to bind another protein. Phosphatases reverses the function of kinases and reverts the function of the protein back to what it used to do. Until now we did not have good techniques to study at scale how protein phosphatases achieve specificity.
Found the answer in marble beads
"The method uses something called MRBLEs, which are very small spectral encoded beads in different colors. On these beads we can synthesise phosphorylated peptides to have a chemical link between the bead and the peptide sequence. We can then monitor the action of phosphatases on the different beads under the microscope," Jakob Nilsson says and adds:
"The beads have a code that tells us which peptide we are measuring. We can therefore use this code to understand the specificity of protein phosphatases."
The method was used to investigate the function of two protein phosphatases during cell division providing new insight into this fundamental biological process. For this the researchers developed additional novel techniques for mapping substrates of specific protein phosphatases in cells. Overall there was good agreement between the two techniques and this provides a large resource for the community.
"A lot of existing research focuses on kinases. The type of results we provide here for two protein phosphatases has been done for 303 kinases in the human proteome. Now we have a way of illuminating the other part of the equation to finally understand how signaling is regulated in cells," says Jakob Nilsson.
Read the paper 'Phosphatase specificity principles uncovered byMRBLE:Dephos and global substrate identification' Molecular Systems Biology.
Contact
Professor Jakob Nilsson
jakob.nilsson@cpr.ku.dk
+45 21 32 80 25
Journalist and Press Consultant Sascha Kael Rasmussen
sascha.kael.rasmussen@sund.ku.dk
+45 93 56 51 68
Topics