29 April 2021
Eva Kummer receives Hallas-Møller Emerging Investigator grant
GRANT
The new group leader is recognized as a promising research leader with the grant of DKK 10 million from the Novo Nordisk Foundation. The grant enables Eva Kummer to establish her research group and investigate mitochondrial genome maintenance over the next five years.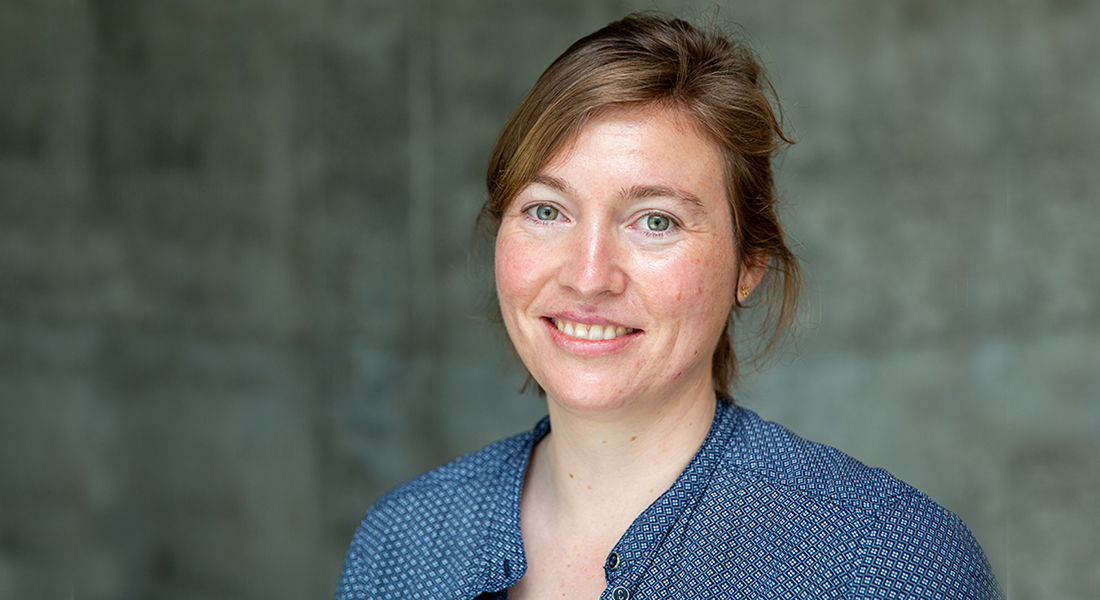 In April 2021 Eva Kummer started moving in to her new office and lab at CPR. She relocated from Zurich to Copenhagen to lead a new research group in the Protein Structure and Function Program. The new group leader just received the Hallas-Møller Emerging Investigator 2021 grant from the Novo Nordisk Foundation. The grant is aimed at talented young researchers that are starting their own groups.
"This grant provides the lab at an early phase with the important freedom to focus our attention on science instead of financial matters, which I am very grateful for. And on a personal level, it is a great recognition of my previous research achievements, of the potential of our research questions and approaches and an enormous encouragement to keep exploring new, fundamental research directions," says Eva Kummer.  
With the grant of DKK 10 million Eva Kummer will be able to recruit three PhDs and a postdoc for her group over the next five years. She is currently embarking on the recruitment process.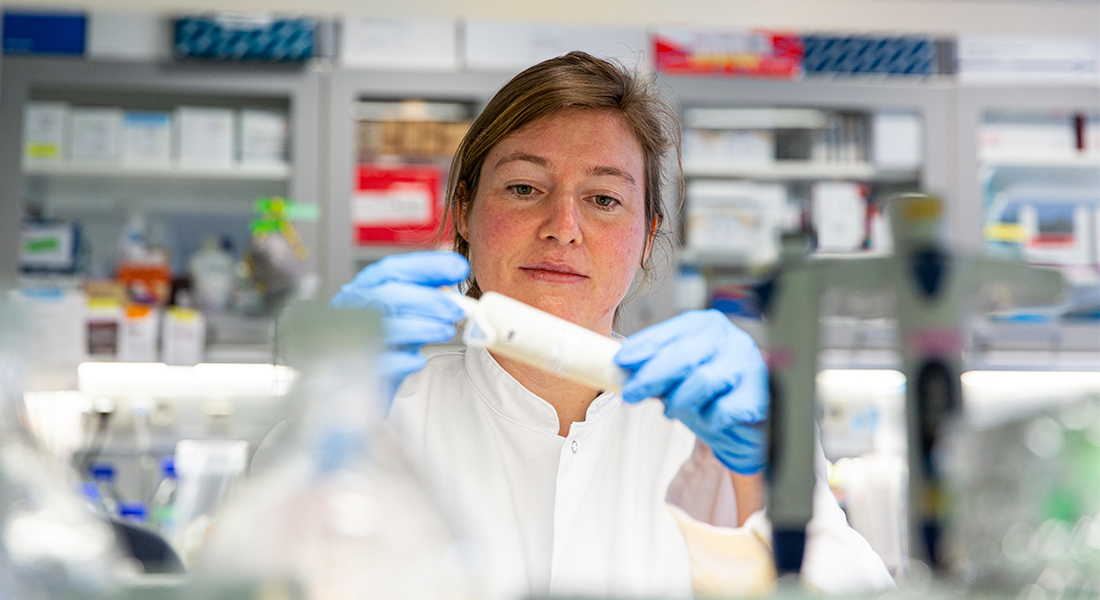 Broad expertise shapes research approach
Eva Kummer is a driven researcher constantly seeking to evolve her research skills. After her PhD and first postdoc in molecular biology focusing on the function of molecular chaperones, Eva Kummer decided to change field to structural biology and did her second postdoc in the lab of professor Nenad Ban at ETH Zurich. Here she combined her biochemical skills with in-depth expertise in single particle cryo-EM in order to investigate mitochondrial translation.
Last year, when she was looking for a place to continue her career as a researcher, two primary requirements drove her to CPR:
"Only few places in Europe have state-of-the-art cryo-EM facilities, so CPR was a great opportunity for me to advance my cryo-EM expertise and also get to build my own research group. Moreover, CPR emphasizes a collegial and collaborative environment, which was very attractive to me," says Eva Kummer.
She will continue her cross-disciplinary approach at CPR where she will combine the structural observations from different electron microscopy methods with functional biochemistry, interaction studies and cell biological approaches. She is looking forward to provide a better understanding of how mitochondrial DNA is replicated.  
More about the research project
Mitochondria are specialized compartments of bacterial origin present within almost every cell in our body. They generate the majority of the energy the body requires and support fundamental cellular functions. Mitochondria contain their own DNA that exists in hundreds to thousands of copies per cell. This DNA only encodes for few proteins, which are however essential for energy production.
To preserve mitochondrial DNA in our cells, several hundred proteins - that are encoded in the cell nucleus - are imported into mitochondria. Mutations in these proteins decrease energy levels and cause diseases in humans. Mitochondria form an extensive network in the cell and changes in this network help to distribute mitochondrial DNA throughout the cell.
Using advanced imaging methods, the project aims to visualize how different proteins and changes in the mitochondrial network contribute to the integrity of mitochondrial DNA as well as to understand the basis of human mitochondrial pathologies.