22 September 2020
CPR CRISPR spin-out accepted in BioInnovation Institute program
Spin-out
BioInnovation Institute (BII) has accepted CPR spin-out company Twelve Bio in the Creation House program, with DKK 10M in funding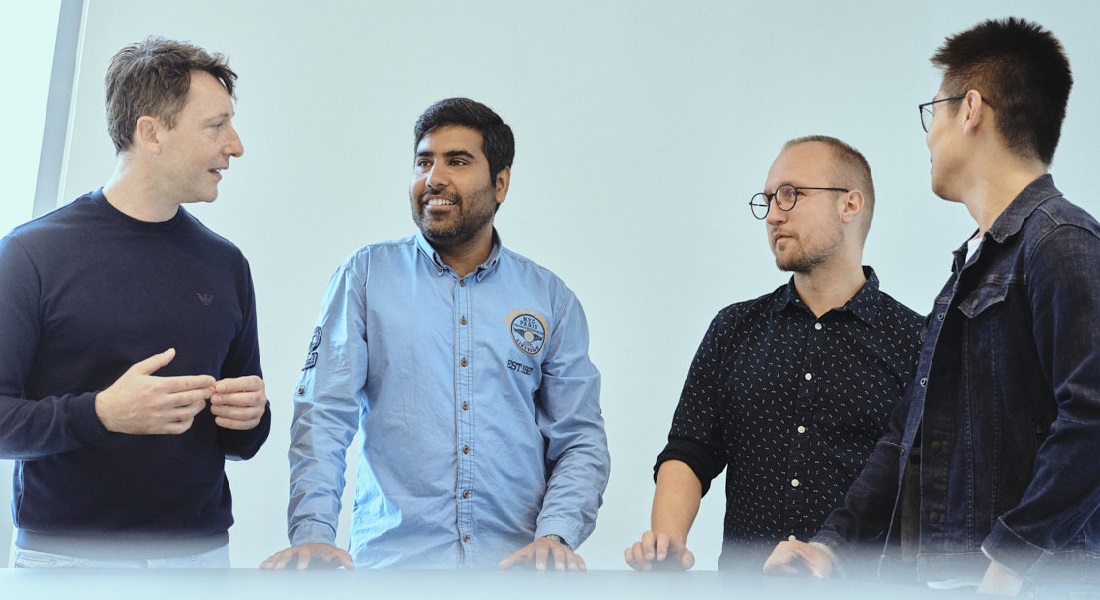 The company is founded by Stefano Stella and Guillermo Montoya. They have worked on the technology since 2018 and received great support for the development very early on; initially with a PreSeed Grant by Novo Seeds, and then in 2019, Twelve Bio joined the BII Business Acceleration Academy to begin the commercial development of the technology. With the current accept in the Creation House program Twelve Bio will move from its current location at CPR into BII and focus on building a team that can take the company through the process of structuring a business and drive the commercialization towards investments.
"Since the Business Acceleration Academy program, we have shifted focus from diagnostics to gene-editing. CRISPR has opened a possibility to cure diseases in a way that has not been possible before. In theory, patients can take medication that will change their DNA and thereby permanently cure the disease. However, gene-editing requires precision to not induce other diseases, while changing the DNA and we are developing the most precise tool for this", explains co-founder and interim CEO Stefano Stella.
Great potential
Guillermo Montoya's research group has been working on proteins that bind to DNA for the past 15 years and in 2016, they started working with the newly discovered Cas12a. Through the analysis of images of how the protein changes shape during the process of binding and cutting the DNA, Twelve Bio has identified which regions of the protein to manipulate to enable more precise gene-editing.
"Twelve Bio's technology has the potential to bring around a real change in the advancement of gene-editing. It is a platform technology that could impact the treatment of many different diseases which makes it a very attractive case for investors. The founding team has a world-class reputation and at BioInnovation Institute, we will support them in making the right connections and setting an experienced commercial management team", says Senior Business Developer at BII, Giles Dudley.
During the Creation House program, the scientific team will work on collecting data for their lead candidates to support how they may be used therapeutically in both neurodegenerative and blood disorders.
"While building the data packages, we can shape the commercial idea that is high risk but also potentially high impact. We have learned that it is important to move things quickly in the CRISPR space, and it will now be possible due to the close collaboration with the BII team and the access to their global network", says Stefano Stella.
Follow and get in touch with Twelve Bio.