6 May 2020
Conference on protein signaling rescheduled for 2021
Save the date now: The Copenhagen Bioscience Conference on Protein Signaling has been postponed to November 14-18, 2021. The already confirmed line-up of world-class researchers will be ready to inspire and lead discussions.
This year CPR was ready to co-host the Copenhagen Bioscience Conference on Protein Signaling for the 5th time. But due to the global COVID-19 crisis the conference has been postponed until November 14-18, 2021.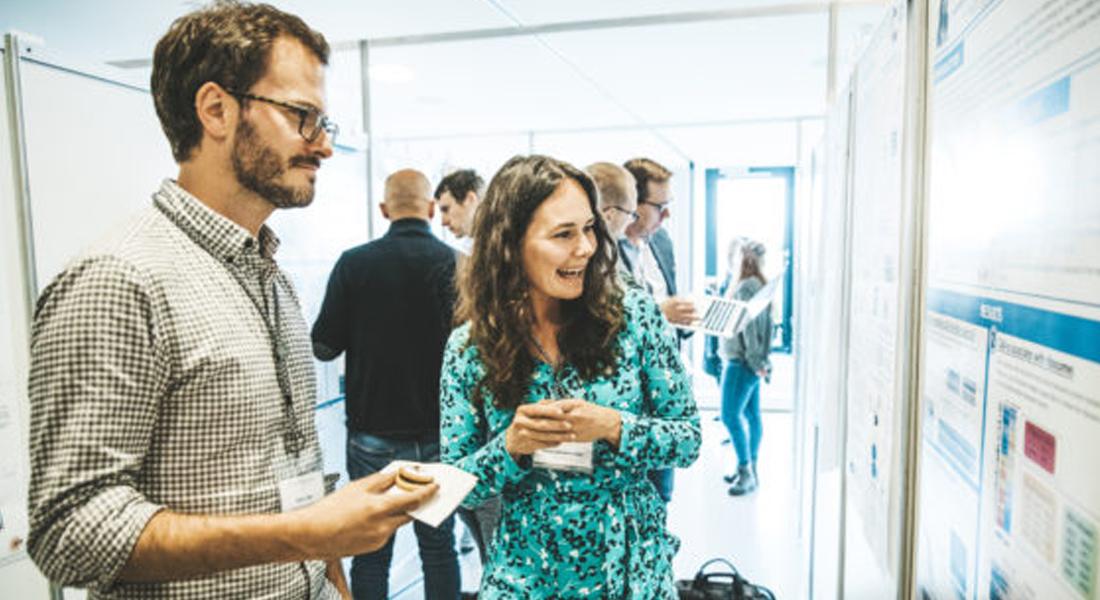 Strong program is ready
In 2021, the conference will focus on protein-driven mechanisms that are relevant to cell function in development and disease. The scientific organizing committee involving selected CPR group leaders have put together an exquisite list of speakers. The aim is to keep the topic as broad as possible in order to integrate different fields of science and promote interdisciplinary interactions.
The first confirmed key-note speaker is professor Edith Heard from Collège de France, who specializes in epigenetics and cellular memory. She will be joined, among others, by:
Jan-Michael Peters, Research Institute of Molecular Pathology, on nuclear architecture and chromatin organization.
Taekjip Ha, John Hopkins School of Medicine, on single cell and single molecule biology.
Lori Passmore, MRC Laboratory of Molecular Biology, on protein design, structure, and function.
Anne-Claude Gingras, Lunenfeld-Tanenbaum Research Institute, on proteomics.
Madan Babu, MRC Laboratory of Molecular Biology, on disease system biology.
All the different speakers will ensure a strong emphasis on the emerging single cell and single-molecule technologies as well as on the advances in chromatin architecture, proteomics, network biology, systems biology and structural biology.  
Finally, bridging fundamental discoveries to clinically relevant applications will be an important focus throughout the conference.
Creating an open environment for new collaborations
Since 2012, CPR has been organizing the conference every two years together with the Novo Nordisk Foundation. The goal is to create a multidisciplinary conference that brings together researchers from complementary research fields and different career levels, in order to create a stimulating environment to foster fruitful opportunities for future collaborations.
This is also what the earlier participants highlight, when evaluating the conference.
'I had the chance to talk to new group leaders and established researchers with open views and will to collaborate. The multidisciplinarity of the field allows for getting in touch with high level researchers with complementary skills,' an anonymous participant stated in the evaluation after the conference in 2018.
Participation through selection
To promote a relaxed, trusting and open atmosphere, the conference limits the number of participants, including the speakers, to 150–200. For that reason, if you wish to attend you will need to apply and submit an abstract in the online application system.
Abstract submission will open February 1, 2021 and close on August 10, 2021. Applicants will be notified in early September 2021, as the conference convenes November 14-18, 2021.
Save the important dates now and get ready to exchange knowledge and ideas with the world's top researchers and young talent.
Read more about the conference here: https://cph-bioscience.com/en/events/proteinsignaling-14nov2021