12 April 2019
Prestigious EU-fellowship goes to 'deep visual proteomics' pipeline research
The European Commission has granted the Marie Skłodowska-Curie Individual Fellowships to more than 2,350 scientists across Europe. One of them is Fabian Coscia from the Novo Nordisk Foundation Center for Protein Research (CPR), who hopes to build a unique pipeline called 'deep visual proteomics', because it combines deep learning, multiplexed imaging and proteomics.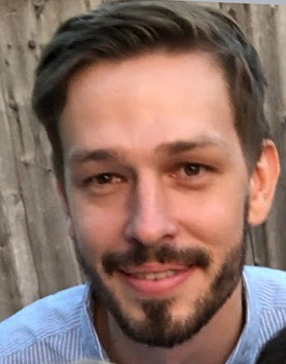 The European Commission has this year granted the Marie Skłodowska-Curie Individual Fellowships of over 353 million euro in total to researchers across the Europe. Research areas cover everything from pediatric cancer, climate change, and plastic waste pollution.

One of the talented recipients of the fellowship is postdoctoral researcher Fabian Coscia from CPR at the University of Copenhagen. The fellowship covers two years of postdoctoral research training with a total of 207.312 EUR, or around 1.5 mil. DKR.

"With the fellowship, I hope to build a first-of-a-kind deep visual proteomics pipeline that will improve biomarker discovery at the tissue level. Applied to different diseases such as metabolic disorders, neurodegenerative diseases or cancer, I want to shed new light on disease mechanisms, which could potentially pave the way for new therapeutic strategies in the future," says Fabian Coscia.

The main purpose of the Individual Fellowships is to allow researchers to develop professional and personal qualifications through transnational work and sharing knowledge within Europe.

A kick-start for scientific careers
The Individual Fellowships allows researchers to develop their career abroad within the EU. The grant covers living, travel and family costs, but most important are the doors which the grant opens for the future career of the fellows:

"I think others should apply for the fellowship because it not only covers the postdoc salary, but also allowances for career development, travels and laboratory work. All in all, it is a fantastic package for a good 'kick-start' to pursue a professional career in science," says Fabian Coscia.

The funding is part of the EU's Horizon 2020 programme for research and innovation.

Contact
Postdoc Fabian Coscia
fabian.coscia@cpr.ku.dk