Master project in Proteomics - Olsen group
Olsen group is seeking a highly motivated student to do their master thesis in the group.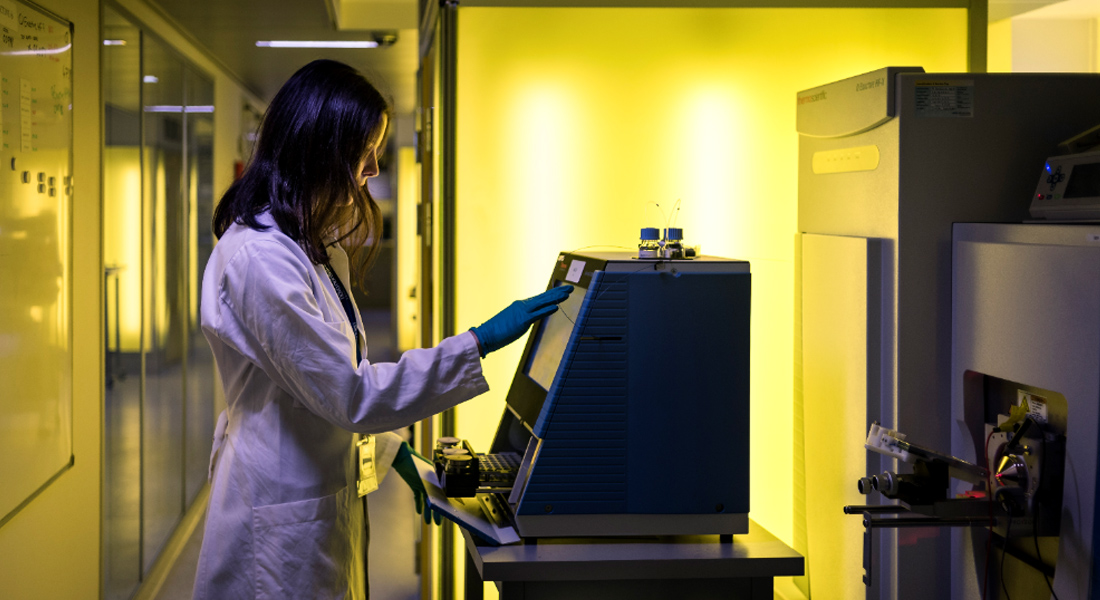 The project will focus on characterizing cell signaling on the systems-wide level, with a particular focus on pathological states, like cancer. The candidate will use a wide panel of techniques and methodologies within MS-based proteomics, cell biology, molecular biology and biochemistry to study the biological system of interest. Read more about Olsen group here.

Project's duration: 1-2 years.

We envisage that suitable candidates for this project are students with a background in Molecular biology, Human biology, Biotechnology, Biochemistry, or related programs.
If you are interested in joining the lab, please send a short motivation letter and your CV, including a list of Master's grades and Diploma & Bachelor degree grades, to Dr. Giulia Franciosa (giulia.franciosa@cpr.ku.dk). Please feel free to contact us for more information.
Deadline for application: 01/03/2021.
Selected publications from the lab:

Lundby et al. Oncogenic Mutations Rewire Signaling Pathways by Switching Protein Recruitment to Phosphotyrosine Sites (2019). Cell, 179(2):543-560.e26.

Francavilla et al. Phosphoproteomics of Primary Cells Reveals Druggable Kinase Signatures in Ovarian Cancer (2017). Cell Reports, 18(13):3242-3256.