CPR International Summer School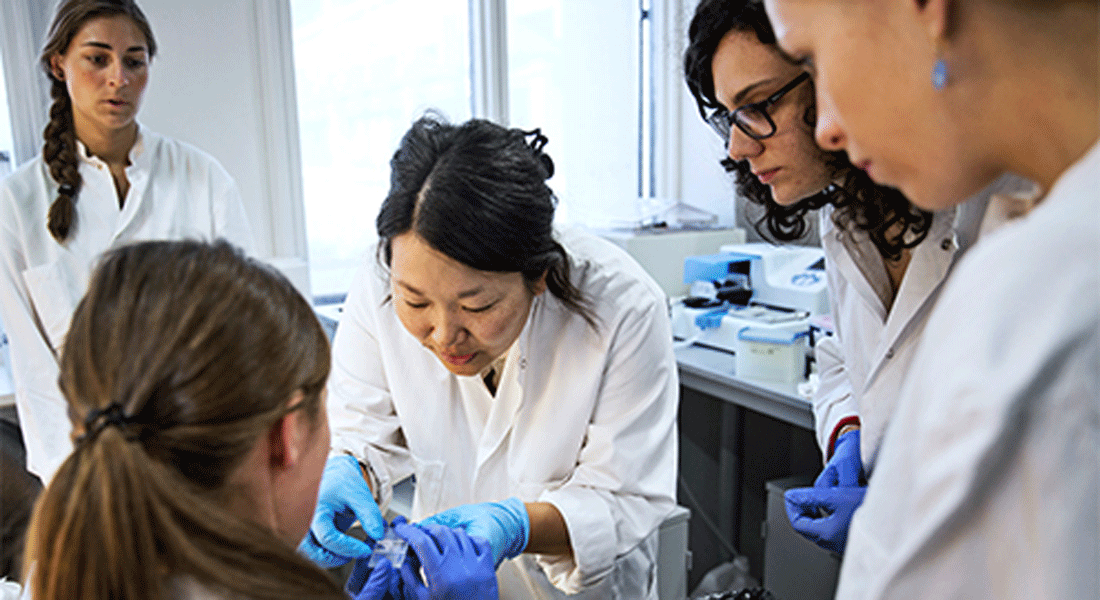 Designed to appeal to both clinical and basic scientists, this course brings together a group of experienced researchers and teachers to provide a comprehensive, theoretical and practical training in the application of state-of-the-art techniques in cellular and molecular biology characterizing protein mechanisms of action in living cells.
"Mostly the thing that appealed to me was the range of different techniques - proteomics, mass-spec, microscopy - different approaches to working with proteins on different levels" 
The reason why the study of proteins is so important is that proteins are the main effectors of cellular function. Their myriad functions include safeguarding the stability of our genome, being the structural and enzymatic components of the cell, and serving as cell-surface receptors and growth factors that mediate cell and tissue communication.
Detailed mechanistic studies of how genetic alterations affect protein function, how proteins interact within signaling pathways to affect cell behavior, and how post-translational modifications such as phosphorylation and ubiquitylation serve to regulate disease signaling pathways will contribute to the progress of translational research within medicine and provide important insights may be used in developing new treatment modalities.
"We got a taste of each scientific technique and performed many different experiments. We learned the details into the background of each technique and how to apply them into research"
Powerful high-throughput technologies for DNA/RNA sequencing, mass spectrometry-based proteomics, genome-editing techniques and protein imaging now enable unprecedented understanding of the molecular basis of human disease. The course will give an insight into the techniques used at the Novo Nordisk Foundation Center for Protein Research (CPR) to further our understanding of protein function in health and disease.
The course is comprised of two modules: an e-learning module with online lectures, theoretical exercises and literature reviews, and a classroom learning module lasting two weeks. The latter mainly consists of student-led seminars, lab exercises and demonstrations.
"There were lectures, but then we were split into smaller groups. It's always easier when you learn something in theory and then get to do it practically straight away. The practical part is really where the learning comes in and really raises the quality of the course"
The course is organized by faculty the Novo Nordisk Foundation Center for Protein Research and will take place at CPR's state of the art facilities. 
Credit points: 5 ECTS