Signal Regulation by Protein Phosphatases: Mechanisms and Pathways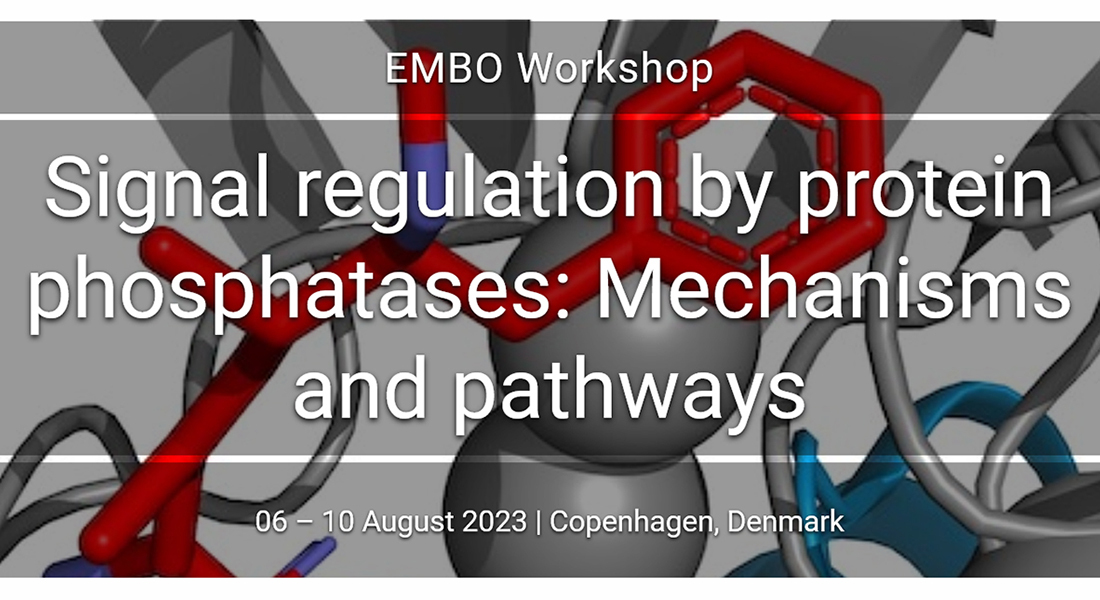 On 6-10 August 2023 we will gather 175 researchers in Copenhagen to focus on recent developments in understanding signaling by phosphorylation with an emphasis on protein phosphatases. This EMBO workshop will cover system-wide approaches and technologies to understand phosphorylation-dependent signaling as well as focused sessions on protein phosphatases in health and disease. You will hear about exciting research from leaders in the field and have plenty of opportunity to network and you will visit Copenhagen during the best time of the year.
The workshop will take place at hotel and event center Scandic Falkoner in Frederiksberg in the heart of Copenhagen.
Visit the external meeting website for more information and registration!